Announcing the Simply Lacrosse Team Manager.
We are very proud to release this incredibly powerfull feature of SimplyLacrosse.com. This is a very simple to use web based Team and League management tool that is loaded with features that are unparalleled, and it's very easy to use!
Already have an account?
Login
Want to learn more? Read on!
Jump to:
Use this powerful management tool to manage your team, multiple teams, or even an entire league. Maintain records from season to season. It is packed with the best scheduling functionality around, and it has without question the nicest integrated photo gallery tool available.
Before you register you can take our fully functional demo for a test drive.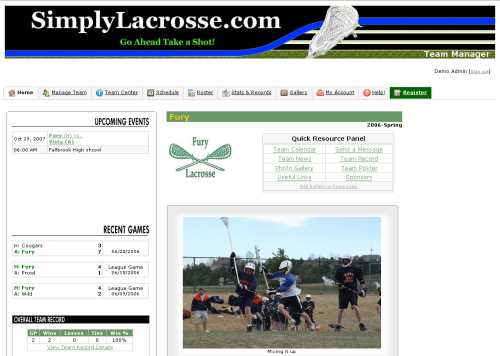 Or Enter

Check out these incredible Lacrosse Team Manager features:
---